Programs
Image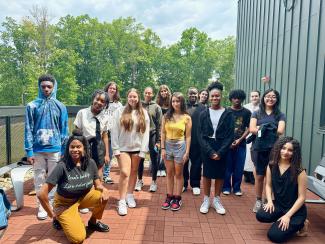 CREATE: Pre-college Program
Creatively Reaching Everyone Artistically Through Equity (CREATE) is a⁠ Fine Arts focused pre-college learning experience. It offers young⁠ artists a chance to engage in the pursuit of visual arts knowledge⁠ with purpose. CREATE students have the guidance of professional working⁠ artists and educators who assist in the development of their⁠ artistic talent, personal discipline, and the tools needed to advance⁠ their technique and art career. 
Image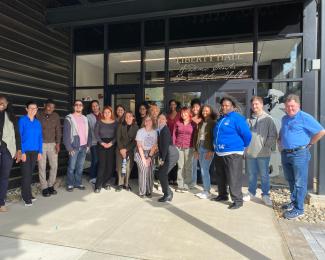 CIP: Create Internship Program
Kean University students who are working toward degrees in fine arts or digital arts and media are well-positioned to join the growing creative economy in the U.S. Connecting Kean students to internship opportunities that utilize their existing skills while expanding their knowledge and application of these skills is a vital component of career development. A clear pathway to employment or entrepreneurship for creative students powerfully impacts their future success. Unfortunately, many students face barriers in securing internships due to their current employment, class schedules or family obligations.
To help overcome these barriers, the Creative Internship Program (CIP) connects students to internship opportunities and provides wrap-around financial support beyond an hourly pay rate or project stipend. Driven by the Galleries at Kean in collaboration with the Office of Career Services, the College of Liberal Arts and the Office of the President, we offer students personalized resume assistance, advisement on the internship selection and application process, and an opportunity to apply for wrap-around financial assistance during their internship. The CIP program may also cover transportation costs for students participating in on-site internships, a stipend for food and engagement activities, and in some instances, funding for housing during the internship.
Weaving career services and the development of core competencies into the student experience for creatives is what sets Kean apart. Kean prioritizes student needs every step of the way during their studies and as they graduate into the creative economy. The CIP program opens the door to many opportunities at arts, culture and entertainment organizations looking for talented students to assist their efforts to deliver on their mission. We focus primarily on opportunities located in New York City, Philadelphia, Washington, D.C., Boston, Los Angeles and New Jersey.