Image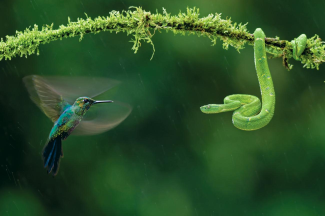 Coming Soon: Rarely Seen Photographs of the Extraordinary
The Rarely Seen exhibition is meant to engage audiences in cross-disciplinary conversations about climate change, animal welfare, and human perspective.
Image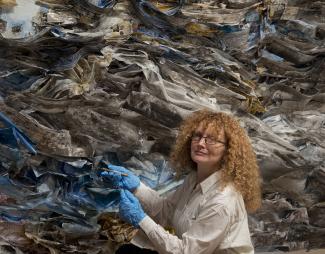 Appendices
Appendices is a site-specific installation made of assorted repurposed material that create through a visceral experience a visible understanding of the urgency we are facing in climate change. 
Image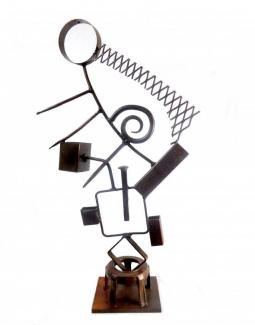 Blended
Blended, by artist Jerome China, is an exploration of reimagined, recycled and reused metals made into sculpture. The identity of each piece is formed through several individual remnants, which are fused together to compose an entirely new art piece with its own story to tell.
Image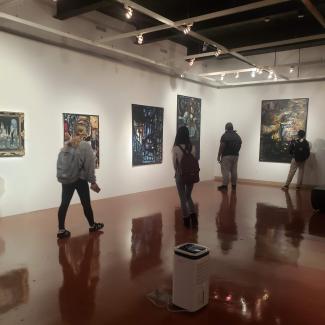 Galleries Survey
Help the Galleries at Kean by participating in a short anonymous survey. Participants who complete the survey will be entered to win a $100 Amazon gift card. 
Image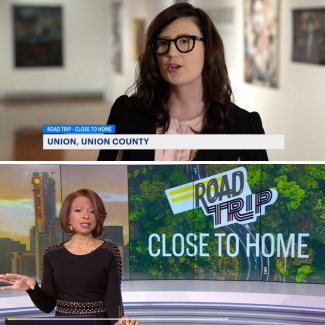 The Galleries on News 12
News 12 New Jersey profiled the Galleries at Kean! Executive Director Lynette Zimmerman discussed our latest exhibitions and the vision behind our gallery spaces. 
Hours
Tuesday 10-4    Wednesday 10-4    Thursday 10-4    Friday 10-4