Image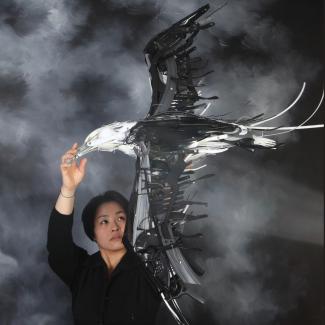 Now Open!
Reclaimed Creations by Sayaka Ganz.
Contemporary artist Sayaka Ganz utilizes reclaimed plastic objects such as discarded utensils, like brush strokes that appear visibly unified at a distance though separated at close proximity.
Reclaimed Creations will be displayed from January 18, 2023 - March 23, 2023, in the Liberty Hall Academic Center Gallery.
Image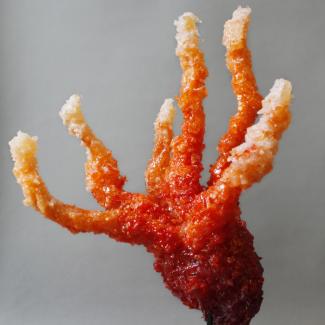 Hidden Gems
Hidden Gems is an exhibition of freestanding sculptures inspired by rock structures and created with multiple parts of cast, assembled and carved resin.
Image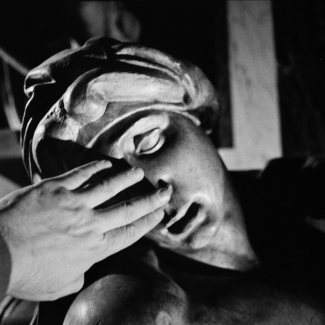 Sight Unseen
Sight Unseen presents work by the world's most accomplished blind photographers as they explore ideas about the nature of seeing. The artists of Sight Unseen, in bringing their inner visions into the world of the sighted, reveal a rich visual and emotionally complex blending of the physical and conceptual worlds.  
Image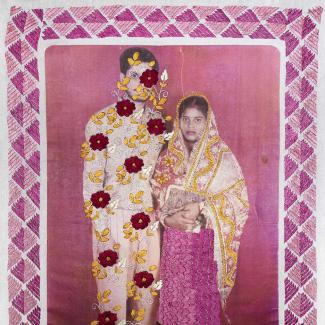 Vadhu: The Embroidered Bride
Internationally recognized artist Spandita Malik explores the very specific way traditional Indian embroidery has passed down her matrilineal line, becoming a language common to the women in her family.
Image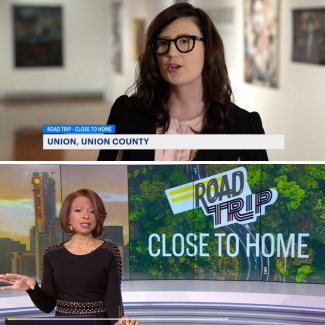 The Galleries on News 12
News 12 New Jersey profiled the Galleries at Kean! Executive Director Lynette Zimmerman discussed our latest exhibitions and the vision behind our gallery spaces. 
Hours
Tuesday 10-4    Wednesday 10-4    Thursday 10-4    Friday 10-4   *Saturday 10-4
*Human Rights Rights Gallery 10-2